February has hustled by in a blur of snowstorms, discounted Valentine's Day chocolate, and cozy Netflix-and-knitting sessions. (I take no credit for the knitting—this is a skill that is all Jacqueline—but I do claim the majority of the Hershey Kiss consumption.) Edit from J – it's crocheting, not knitting! And you call yourself my sister! As we continue squeezing in work on our first printed art collection, we find ourselves looking to the following things for inspiration.
REVELING in the the joys of YouTube tutorials, which seem to breathe fresh life into tired winter days. Everything from yoga flows to painting demos to home improvement projects. Thank you, eager YouTube teachers, for finding the time to make your enriching (and free!) videos.
APPRECIATING the totally on-point original Instagram posts from the super-smart minds at Purewow (@purewow), with whom we are lucky enough to work. They somehow take all the thoughts that are in your head and make them super funny—it's like sharing an inside joke with your best friend every time one pops up in your feed.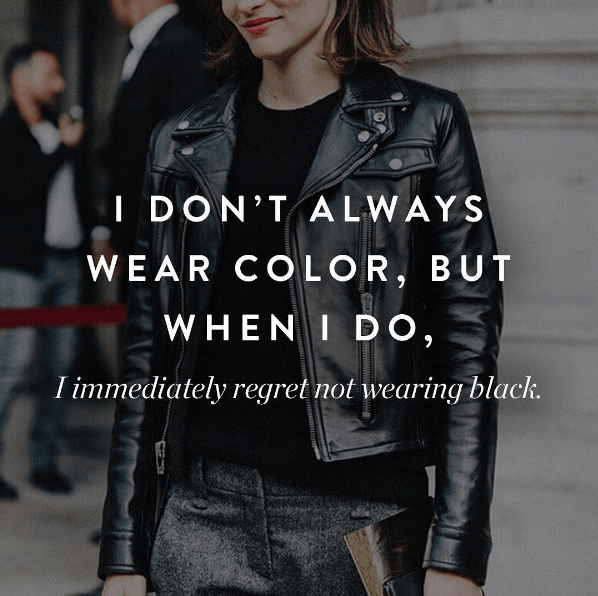 REFLECTING on the poets and poems that we first really connected with in high school and college. One favorite (which is now framed and hanging in my dining room, alongside the lyrics to "Alright for Now" by Tom Petty, which my husband and I have had in regular rotation as a bedtime lullaby for our son since he was born) is W.H. Auden's "Who's Who." Love, the great equalizer. With all his honors on…he climbed mountains and named a sea yet still felt heartache. And that last line! Who read some of his long marvellous letters but kept none.
A shilling life will give you all the facts:
How Father beat him, how he ran away,
What were the struggles of his youth, what acts
Made him the greatest figure of his day;
Of how he fought, fished, hunted, worked all night,
Though giddy, climbed new mountains; named a sea;
Some of the last researchers even write
Love made him weep his pints like you and me.
With all his honours on, he sighed for one
Who, say astonished critics, lived at home;
Did little jobs about the house with skill
And nothing else; could whistle; would sit still
Or potter round the garden; answered some
Of his long marvellous letters but kept none.