When we're not using our creative skills to increase the value of our clients' brands, we are spending time writing and designing for our sister company (no pun intended). Upper Notch Press is our creative outlet, where we combine original poetry and prose with original artwork to create prints, apparel, invitations, and any other medium we want to explore. We've set up shop on Etsy and have been adding products over the last few months that we're excited to share.
In our family we grew up surrounded by woods. We lived at the end of a road that turned into a dirt trail up into the mountains, and if you walked in one direction, you looped up and out along a path overlooking the lake; if you went straight, you came to a clearing and some dramatic cliffs, with a view of more mountains. We camped every fall with friends and family at Stokes State Forest ("beneath the cover of October skies"), and we spent the days there hiking to Sunrise Mountain, Buttermilk Falls, and through the shady hemlock trees of Tillman Ravine.
We have fond memories of hiking when we were small, and there were even smaller among us who managed to trudge along those rocky paths and up steep hills. The trails weren't short work for short legs. And although our dad and uncles lugged backpacks full of lunch supplies, they always had room to carry a tiny person as well.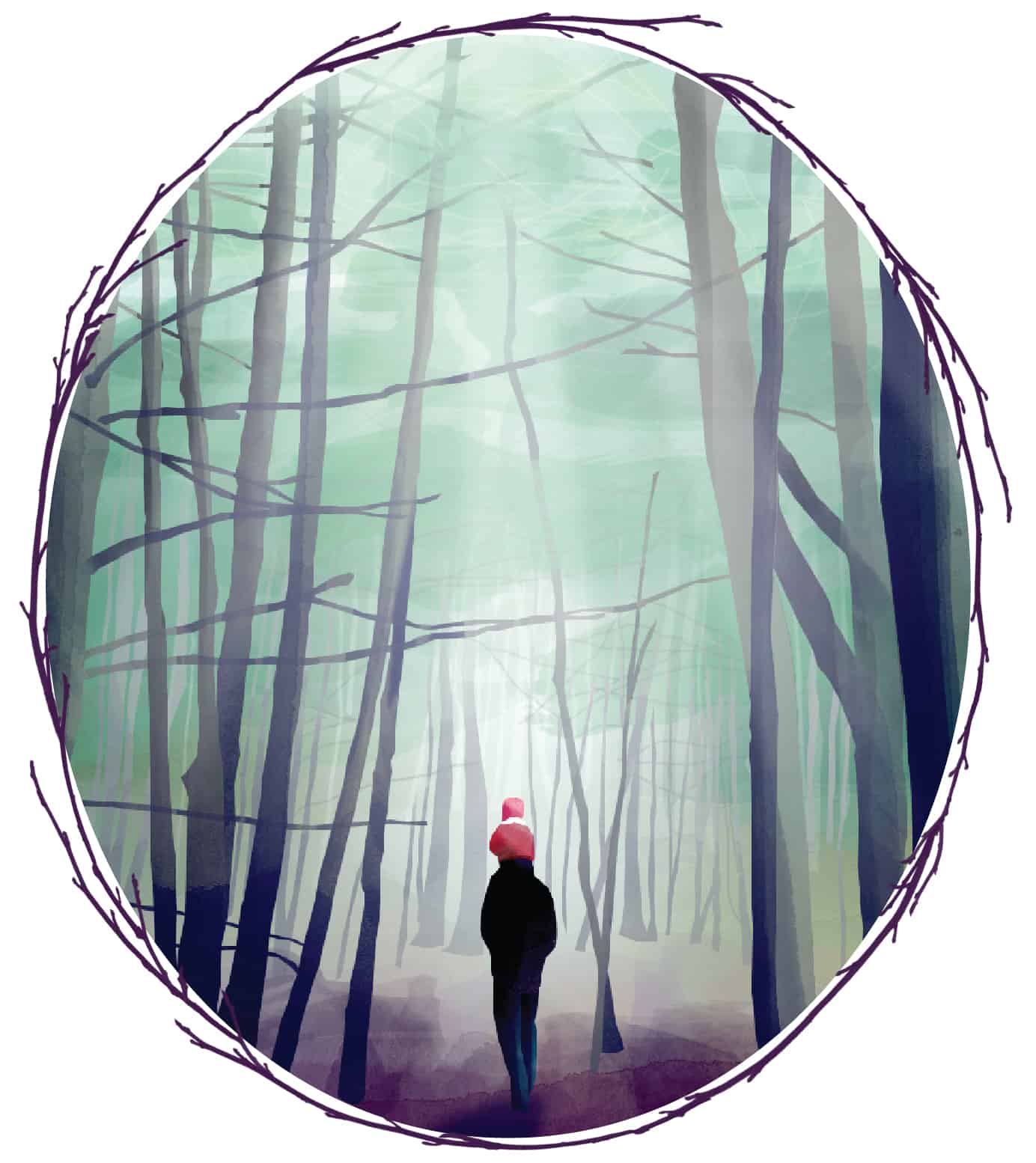 The view from up on your dad's shoulders was always a little more spectacular, whether you were looking out over an endless sea of treetops or up at a thick canopy of the lushest yellow, orange, and crimson leaves. The poem "Daddy's Arms," written by our talented mother, is about these hikes and those special moments in nature shared between father and child.
The accompanying artwork has a more recent heritage: a similar family tradition, newer, and farther north. It takes inspiration from Jacqueline's husband and son on one of their regular hikes through the forest trails near their home in Deerfield, New Hampshire.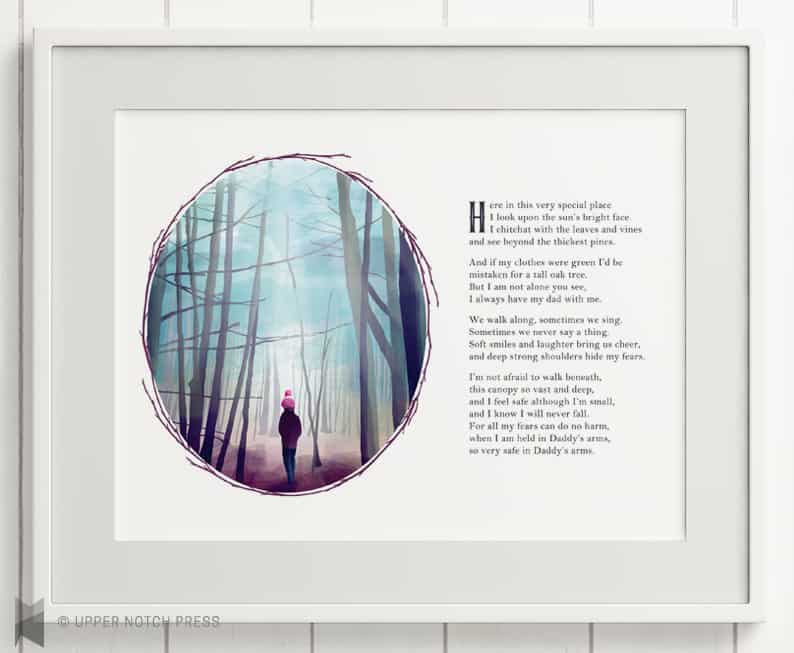 The world is so big, and nowhere is nature so beautiful and vast, perhaps, to little eyes, then in the middle of a quiet wood. But from the safe vantage point of Daddy's arms, the brilliant sun, the towering trees, the vast sky—the awesome wonder and wildness of it all—in fact, every new experience is not intimidating, but amazing and powerful.
We hope this print brings as much happiness and joy to your family as it has to ours. A very happy Father's Day to all the dads out there in the outdoors.
Check out Upper Notch Press on Etsy >>
SaveSave