I remember working in magazine publishing in Manhattan during the financial crisis of 2008. Magazines had been feeling the real threat of digital media, and then suddenly advertisers had even more reason to pull their dollars out of print. An oversized, framed typographic poster appeared one day in our publisher's office: "Keep Calm and Carry On."
The quintessentially British phrase—appearing on posters, apparel, bumper stickers, you name it—would become widespread in the following years. A mantra for enduring until good times returned (because, of course, they would return). For those who didn't learn its origins then, it was a marketing strategy from the British government to reassure citizens during the Second World War. (Read more on the fascinating backstory of its creation here.)
For people today dealing with the intense life changes surrounding Covid-19, "Keep calm and carry on" is on point. One day at a time. For small business owners and solopreneurs, however, keeping calm is unfortunately not going to cut it. When your business has been fundamentally disrupted due to social isolation, shelter in place, or mandatory closure, you know "carrying on" as usual is impossible. What's needed is fast and effective virtual adaptation.
How Businesses Are Transitioning Online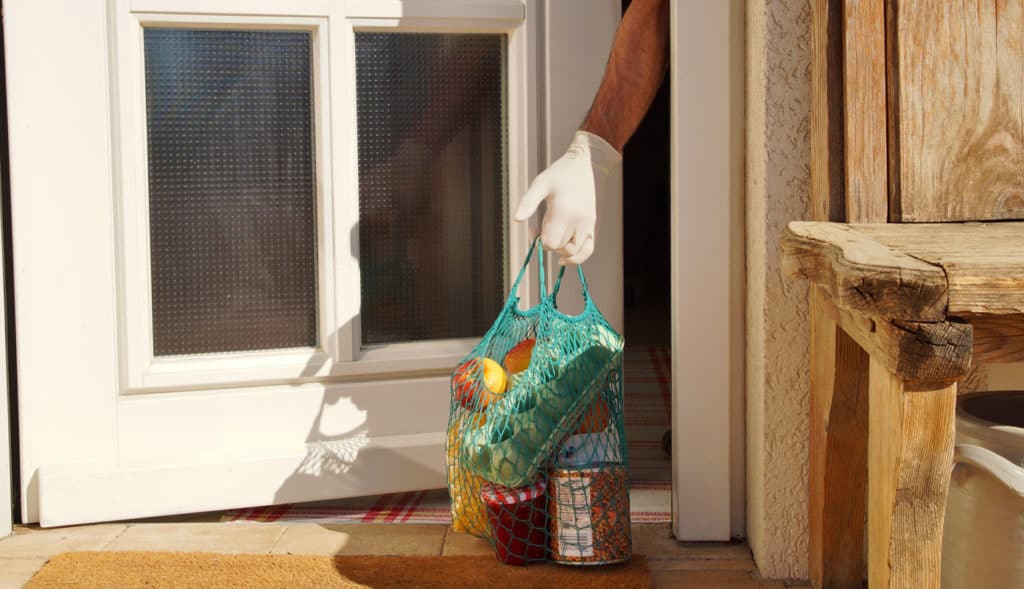 Locally, we've seen a few excellent examples of businesses who quickly figured out a strategy for "staying alive" during these uncertain times. In Montclair, New Jersey, the beloved local bakery Montclair Bread was one of the first to develop a new system for online ordering and "safe" pickup. (The online functionality from Square Up is far from perfect, but the team had it up and running quickly, and provided plenty of support via social media to help customers learn to use it.)
The bakery went a step further, adapting its product offerings as well. They realized that many people in the community were trying their best to avoid potential exposures at the grocery store, but it's tough to keep essentials like milk, fresh produce, and eggs—and eventually, it turns out, baking supplies, a natural fit—in stock when your whole family is suddenly eating every meal at home. So in addition to ordering fresh breads, doughnuts, and DIY doughnut kits, customers can schedule a pickup a day or two in advance for pantry staples. The community response has been unanimously enthusiastic and supportive—a true success.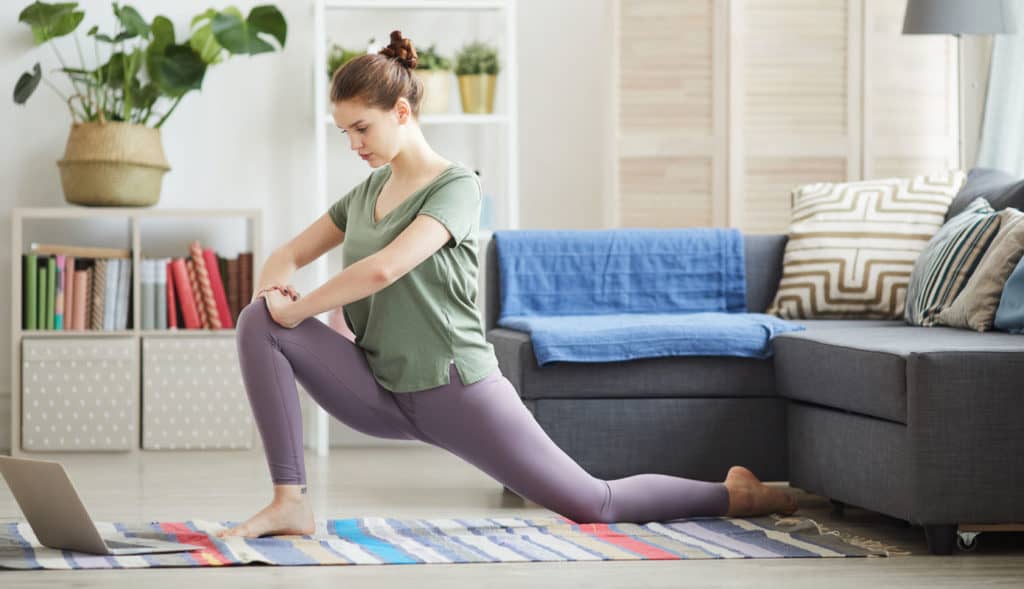 Other businesses have quickly enabled similar online ordering and delivery services. Restaurants offering dinner packages for pickup, garden centers providing delivery of yard tools and landscaping supplies, yoga studios providing virtual classes at reduced rates. And many other food-service businesses, ranging from local coffee shops to ice cream parlors, have followed Montclair Bread's lead and started carrying general provisions. Our town has been encouraging residents to buy online gift cards to local shops and restaurants to use in the future while supporting them now. The Chamber of Commerce even designed a logo (not an Upper Notch project, sadly!) to represent the effort of sticking together, Comm Unity #StandWithVerona, selling apparel as a fundraiser to benefit the business community.
My daughter's ballet school took a week to prepare for conducting classes via the Zoom interactive meeting software. I was dubious at first, but my 3-year-old was active and engaged for the better part of 45 minutes. Will her May recital go on as planned? Almost absolutely not. But will the business have to refund tuition to parents because it's unable to provide dance instruction? No.
Online Business Essentials During Covid-19
So what are the key digital technologies businesses can leverage to stay afloat?
The big one: a website—a responsive website. If your current site does not display or function properly on all screen sizes and devices, i.e., smart phones and tablets, you are losing out on potential business. This isn't as scary as it sounds. At Upper Notch, we can develop your new or redesigned website without interrupting your current site. The switch will be seamless when you are ready to go live—you can keep your current url.
Online ordering / e-commerce capabilities. You could handle all orders by phone, like the garden center featured above, but if you expect high call volume during certain hours or can't guarantee someone to answer the phone all day (homeschooling, anyone?), this functionality is important. It also provides customers, who are also operating on unusual or strained schedules, flexibility in ordering.
A complete, branded Facebook business page. Don't have the budget to launch even a brochure-style (one long, scrolling page) website? This is your next best option for being present (and searchable) online for customers to get updated information about your products and services. Retail shops without e-commerce can even temporarily shortcut that hurdle by featuring their wares online throughout the day, allowing customers to place orders for delivery. One thing is true: Everyone has more time to shop from home…
A brand! A logo, a tagline, a recognizable identity. Your cozy storefront on Main Street is no longer drawing in a steady stream of shoppers. How will they know it's you as you pop up across various social media platforms or in Google search results? If you have resisted getting a professionally designed logo in the past, now is a great time to refresh and take a step forward for your business.
Various social media business accounts. Instagram, Twitter, LinkedIn, Houzz…which platforms you set up a presence on depends on your unique business and industry. But you should be somewhere, keeping your marketing message in front of potential customers and reminding them of the efforts you are making to provide your same excellent services, even during the crisis.
Email marketing. Schools, town governments, organizations—the world is running on email in this time of limited in-person contact. Email marketing providers, like Mailchimp and ActiveCampaign, streamline the process of building a mailing list and planning out regular emails to your audience of previous and potential customers. Send updates about services, product offerings, new blog and video postings, promotions, and more.

If you have an idea for transitioning and marketing your business online but need help with the development and strategy, contact Upper Notch today. Our services include website design and development, digital design, logo and branding, copywriting and content marketing, and print design for direct mail and marketing materials. We can figure out a plan to get you up and running, quickly and efficiently, so you can get back in touch with customers and continuing to "carry on" with the new normal, for now.